Social media project management is a fast-paced and exciting field. There are never-ending social media channels to post on, social networks to create content for, and social campaigns that need constant monitoring. It can be difficult to keep up with everything without proper organization, that is for sure. Today we're going to shed some light on how to tackle social media project management, so get ready for… getting inspired.
Social media project management can be broken down into four components that come together to form the ultimate social media project management plan.
Social content creation
Long story short: this covers all of the social media content that you create.
It will include posts, social graphics and infographics, videos, and ad formats – all of these types of social media content fall into this category.
It's important to make sure that what you're posting is consistent with your brand voice and values, as well as relevant to a particular audience or event. The more work you put in here, the greater the pay off will be for you later on down the road when building an engaged community online.
As it includes a lot of tasks to be completed, social content creation takes up a significant portion of the total time spent on social media project management. Getting these tasks done usually involves quite a bit of teamwork. It's not difficult for project management to get a bit messy here, as you can probably imagine.
Social campaign management
Social campaigns are social media marketing initiatives that have specific start and end dates. They will include social contests, social promotions, giveaways, discounts, and special promotional offers. This component also includes a variety of paid ads and campaigns that you ultimately need to pay for.
Before you launch a campaign, make sure to set out your goals so you know what is considered to be a success right from the off. Social media project management for campaigns will cover all stages, from ideas through execution to evaluation.
Of course, there is no space for guesswork here and it all has to be beautifully organized if it is to yield the desired results.
Social analytics and reporting
Social media analytics covers every aspect of social networks to help you grow your audience, find new followers, and identify influencers in your field or industry. As such, it includes data on likes, shares, clicks, and retweets. This information must be stored somewhere and analyzed by someone, which means it is obviously a part of social media project management.
Analytics often pertain to campaigns and various social media KPIs, so they must be organized and well-managed in order to be capitalized on to make continuous improvements. Management of social media projects is crucial in this area because even one mistake can end up causing an analytics catastrophe.
Social media strategy
Last, but not least. Actually, it could have been put first!
A social media strategy is a plan for how social content will be created, shared, and managed. It includes which social networks to focus on in order to meet your organization's goals, as well as any specific strategies you come up with along the way. This includes many factors and elements, from audit and SWOT analysis through competitors and content lines to audience and success indicators.
All of these elements need to be organized in a clock-like pattern. Without social media project management, it may be simply impossible to achieve.
Social media project management allows better monitoring and control over your strategy
A social media strategy will always be the blueprint for creating social content, running social campaigns, and analyzing social media. As long as you have laid out this plan in advance, it's easier to adjust when necessary rather than getting into a panic if something goes wrong, wasn't planned, or hadn't been accounted for. Social media project management can directly support overcoming that.
It also makes your work more transparent and manageable, as everything being neatly lined up means no need to constantly ask yourself where certain things are located (and then to keep having those questions pop up all over again). It feels like social media project management is guiding you hand-in-hand, constantly reminding you what next step needs to be taken at each stage
As social media project management contributes towards a social content creation strategy, it helps you save time and effort when managing your social posts on various channels. It's no longer necessary to have multiple tabs open with all social networks accounts connected for this purpose since everything that needs to be done – from creating and posting new updates through analytics and reporting – can now be managed from one place. Take a look at 3 ways to plan high-quality social media content.
This ensures consistency across all of those different platforms while also helping you avoid mistakes or typos, as well as making sure there are no promotions running simultaneously (which might lead to confusion). Social media project management makes the process much easier and more efficient.
Social media project management simplifies competitive analysis
It is also more likely that you will be able to find and identify your competitors thanks to proper social media project management.
Knowing who may compete with you or be an obstacle down the road is vital for social media marketing purposes, as social channels are the new battleground.
Proper social media project management can provide you with a complete overview of what your competitors are posting, which means that information will be easier to find whenever it is required. Even if not, social media project management can help you so much in other areas that you will have some spare time for manual competitive analysis.
Using social media project management in your business can make it much easier for you to coordinate content and campaigns across your team. It won't be necessary to split up various social channels into different tasks or projects, since everything will have been allocated beforehand and everyone will know what they are working on when and in what order.
Imagine every single person and process working harmoniously in a workflow that delivers. Make it happen, and put it into action.
Social media project management helps save time and resources
Social media project management provides an overview of your social media campaign efforts, identifies potential obstacles, and provides guidance on how to overcome them.
As a result of this, social media teams are spending less time creating social content and implementing social campaigns because they know what needs to be completed, when it should be done, and the amount of remaining resources.
On a large scale, the right social media project management can save dozens of hours every week.
Social media project management – best practices
Start on the right foot by creating a social media project management plan to get everyone on the same page and let them know what needs to be done. Even more importantly, this will become a map for everyone who will be involved in the project.
Creating a social media project management plan does not need to be complicated. In fact, it can be as simple as creating a document that outlines the goals of the project, who is responsible for what tasks (we'll cover that in detail later), and when those tasks need to be completed.
If you want to be more specific, you can also include information such as which tools will be used, how progress will be tracked, and what the budget is for the project. Share your social media project management plan with all of the stakeholders and pin it wherever applicable.
Set clear responsibilities (including approvals)
In any organization, it is essential that responsibilities are clear. Otherwise, tasks can fall through the cracks, key decisions can be delayed, and frustration can quickly mount.
To prevent any of that, simply set up a system of approvals. This means that approval must be granted by a designated individual before any task is completed or a decision made. This lets everyone know who is responsible for what and means that the decision-making process requires careful consideration.
As a result, confusion and frustration can be avoided further down the line and any bottlenecks can be identified and removed on time. Furthermore, it can also be helpful to establish a clear project workflow so that everyone understands how tasks should flow and the reasons for that methodology.
Include tools in your workflow
While much of social media project management can be done through simple communication, there are also some great tools out there that can make your life a lot easier. By using software to automate tasks and keep track of progress, you can free up your time to focus on other aspects of the project.
In addition, using tools can help to standardize your processes and make it easier for team members to collaborate. As such, including tools in your project management workflow is practically essential for ensuring the success of your project.
The best way to find the right tools for your project is to experiment and see what works best for you and your team. Don't be afraid to try a few different ones until you find the perfect fit – we'll list them in detail a few paragraphs below.
Store all digital assets in one place
Keep all project-related assets in one place so that everyone knows where to find them. This could be anything from design files and photos to social media post templates and reporting documents.
Having everything stored in one place will make it much easier for everyone involved in the project to access what they need, whenever they need it. Keeping track of everything is also much easier when it's all organized in one spot, as well as reducing the risk of losing vital data if a device is lost or stolen.
Build a centralized dashboard
Assets aren't everything, though – if you want to take your social media project management to the next level, consider building a centralized dashboard. By doing so, you'll be able to see all of the different elements of your project in one place.
This can be particularly helpful if you have multiple people working on the same project. Having one central location with such a dashboard also allows for maximum protection, helping to keep your files safe and secure.
There are plenty of different ways to build a centralized dashboard – again, it's worth experimenting to see what works best for you and your team. You should always have a clear view of the project so that you can identify any issues or areas that need further attention.
Some centralized dashboards, like Kontentino, allow you to store your collaterals and publish them straight away on social media. All under one roof.
Track progress and revise the plan as needed
Follow your social media project's progress and make changes when necessary. This may include anything from simple monthly reports to more detailed audits that analyze the performance of specific elements of the project.
Tracking will help you to identify any areas where things are not going as planned and check that everyone is on track to meet the goals of the project. It's also worth revisiting your social media project management plan on a regular basis – at least once a month or so – to ensure that it is still relevant and accurate.
Social media management can be a very budget-friendly way to reach your target audience, but it is important to consider the cost of all aspects of the project – from tools and software to human resources.
The good news is that there are plenty of free and low-cost options out there, so you should be able to find something that fits within your budget. As a rule of thumb, you can expect to spend around $500-$1,000 per month on social media management for a small project and up to $5,000 or more for a larger one.
Of course, these are just rough estimates – the actual price will vary depending on your specific needs and requirements. The cost of social media management will also depend on the scope and scale of the project, so keep this in mind when planning.
We decided to divide the tools for social media project management into tiers from 1 to 3. The latter is for those tools that are widely used for managing projects yet are not collaborative enough. The middle tier contains some project management tools that support managing tasks but lack social media features.
And the first tier is dedicated to one tool that combines the best of both worlds: project management and social media. Read more to find out what we went for.
Tier 1: Social media project management tool
#1Kontentino
Kontentino is a social media management tool that acts as a complex project management tool. It's more than just a scheduler or analytics solution – it guides your team all the way through successful social media project management.
Here's what you can do for social media project management with Kontentino.
Kontentino supports all major social media platforms and nearly all post types across them. You can draft, duplicate, and work on various posts at the same time and get them published directly to designated social media profiles with just one click. That doesn't sound like a Tier 3 or Tier 2 nightmare, does it?
Task management
Kontentino lets you assign tasks directly to team members, business partners, and even clients! The tool makes it easy for you to do this right from the preview of a post or a calendar, allowing you to assign a task – or complete it – in seconds.
Kontentino takes the best elements of regular project management tools! You can set up post requirement checklists for your own convenience. As a result, you will never miss adding some important elements to your copy or forget to double-check if your social media graphics meet all of the requirements. You can also add tags and labels in order to better navigate the Kontentino board, even though that in itself is not problematic!
Analytics options
We mentioned above that analytics and reporting are integral parts of social media project management. It is natural, then, that you will find these bases covered in Kontentino. With intuitive analytics, you'll be able to quickly assess your social media performance. Moreover, you can create reports about your activities and store or share them.
Content approval feature
Among the many Kontentino features, the collaborative ones are what we are particularly proud of because they are unrivalled on the market.
Our content approval feature turned out to be a game-changer for many of our clients. With just a few clicks, social media managers can now receive direct approval, rejection, or feedback from their clients. No more guesswork, playing ping-pong with attachments, or misunderstandings between various parties.
Internal collaboration
Kontentino supports internal collaboration between your departments and teams. Users can easily leave their feedback in comments, tag others, and assign some tasks or leave notes – all in one place, under one roof, and in perfect harmony.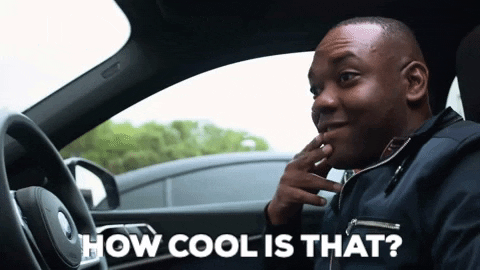 Asset management
Kontentino also offers you the capability of managing all of your assets from one location, allowing you to access them readily and hassle-free. As well as storing your assets, you can also use them for social media project management and schedule over various platforms.
Kontentino also comes with a few ways to manage your social media projects – you can switch views and types of calendars to fit your working style.
Tier 2: project management tools
#2 Asana
You might manage different social networks and have separate content or posts that need to be scheduled in advance for each as part of your responsibilities as a social media manager. This is where Asana lends a hand by allowing teams to assign tasks between members from one place or even create projects on the platform itself.
In spite of the fact that Asana is a great project management tool, it is debatable whether or not it can be classified as a social media project management tool. As a project management tool it offers boards and lists, but they cannot be directly tied to social media publications. Despite the fact that it assists with collaboration, Asana is not able to automate everything that a social media manager would like. Even a set of internal integrations and tools won't hide the fact that Asana is largely ineffective for the automation of social media project management.
#3 Trello
Social media managers Worldwide use Trello as a project management tool in order to get a clear overview of their social media profiles and strategies.
Easy to use, effective for project management, and can also be adopted by teams without confusing or complicated steps. A board can be divided into lists and cards can be added to it in order to display the due dates of tasks. What's more, you can assign members so that they can take on responsibility for certain aspects of a project. With card views, list views, or labels with colors, you can see what needs attention and what has already been completed.
However, it is not a perfect tool for social media management for a few reasons – it doesn't enable direct posting or analytics, offers only one view, and may be difficult to learn even if you have used similar tools before.
Tier 3: the basics
We will probably not surprise you with our choice of tools in this paragraph because you probably already use at some of them on a daily basis, though perhaps not for social media project management.
#4 Microsoft Excel
Many social media managers still rely on Microsoft Excel as their go-to social media project management tool. This tool is available to everyone but is not particularly convenient to use when managing social media projects.
Spreadsheets are familiar to almost everyone, but using them for social media project management undermines effective communication, collaboration, and strategy execution. They can produce quite a bit of noise and cause unnecessary problems, and spreadsheets are not particularly professional or elegant either.
It is a separate issue to publish spreadsheets on their own. Adapting spreadsheet content to social media platforms has its advantages, as doing so gives the user control over their content. However, it becomes much more difficult when posts have to be published at a certain time or if changes need to be made at the last minute. As a result, someone has to be online almost 24/7 in order to apply changes or simply keep an eye on publications.
Another challenge that spreadsheets bring to social media project management is analytics – that is, testing which posts work best and when they should be published. For spreadsheets, it is necessary to track and insert the data manually.
Spreadsheets do provide some opportunities for adjusting it for your needs, but they do not support collaboration at all and have no links with social media platforms. Their purpose is to serve as platforms for project management that still require you to send content for approval as an attachment and copy content to social media platforms. They won't automate these processes for you, though.
#5 Google Sheets
Spreadsheets are also used in the form of Google Sheets. Thanks to its free and browser-based nature, Google Sheets serves as a powerful project management tool for social media managers. Google Sheets requires Internet access at all times (unless you make files available offline and sync once you're back online), and it offers excellent spreadsheet features like formulas, graphs, and charts.
Due to the fact that this tool is (practically) online only, it provides higher levels of collaboration than Excel. Spreadsheets can be reviewed for feedback, but they do not offer project management features such as boards or task lists. Additionally, there are no social media features that allow easy scheduling or analytics.
#6 Google Docs
Not everyone is a fan of spreadsheets, obviously. There are still some social media managers who use Google Docs for their social media project management. Is that the right choice? Let's find out.
Docs works on a similar principle to Google Sheets (browser-based and online), yet it's more of a notebook than a table/spreadsheet. This supports more of a creative side of work with comments, notes, and adjustments. Google Docs also allows for adding tables inside documents. However, if you have many profiles to manage and many posts to plan ahead, this may become troublesome.
It is simply impossible to give an overview of your general strategy in Google Docs. This tool is certainly great for collaboration, but it doesn't support Agile or Kanban methodologies nor integrate with social media.
And we really believe you know what to do.
Try Kontentino for free today, stay for longer.